Letterhead
University letterheads follow the format at right. Certain individuals, such as the president and deans, have a customized version of the university stationery in which their name and title appears under the school or division name and the department name. All other offices and individuals should employ the general university stationery without personalization.
The standard paper stock for letterhead is Neenah 24 lb. Capitol Bond, 25% Cotton, Bright White Recycled.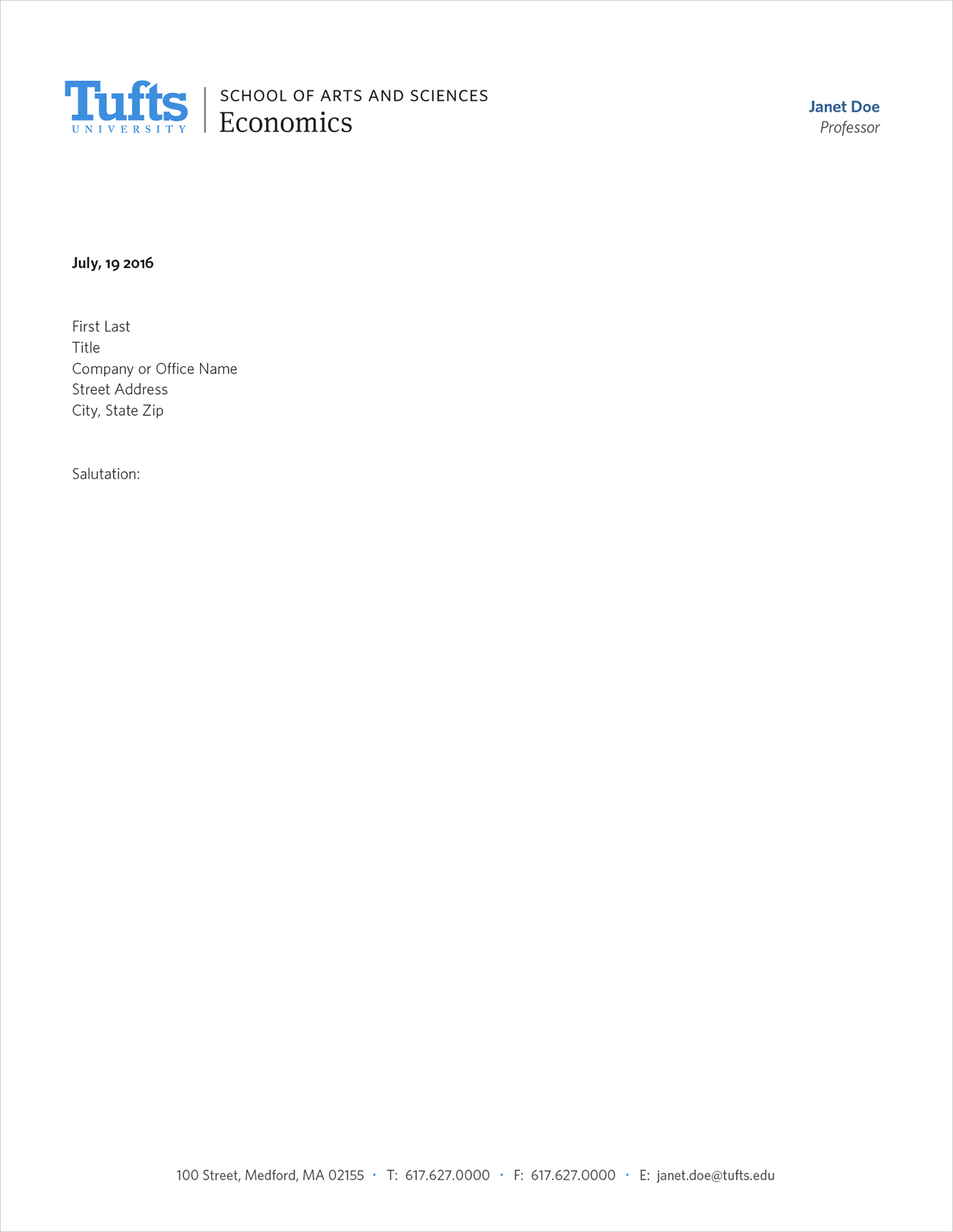 Letterhead Use
The text format for the standard letterhead, shown at right, is an integral part of the design and should be followed.
Text should be in Whitney or Meta Serif at 11pt. (If these fonts are not available, Verdana or Garamond can be substituted.) Both left and right margins should be set at 0.65". The upper margin should be set at 2.25" and the bottom margin at 1.25". The salutation should be set flush left. The body copy is always flush left, not justified.
The date line of the letter begins 2.25" from the top of the letterhead. Allow two line spaces above the addressee's name, title, company name, etc. and two lines above the salutation. In the body of the letter, add one line space between paragraphs. There are no indentations. The maximum line length should not exceed 6.75". Allow three line spaces for the signature above the name of the sender.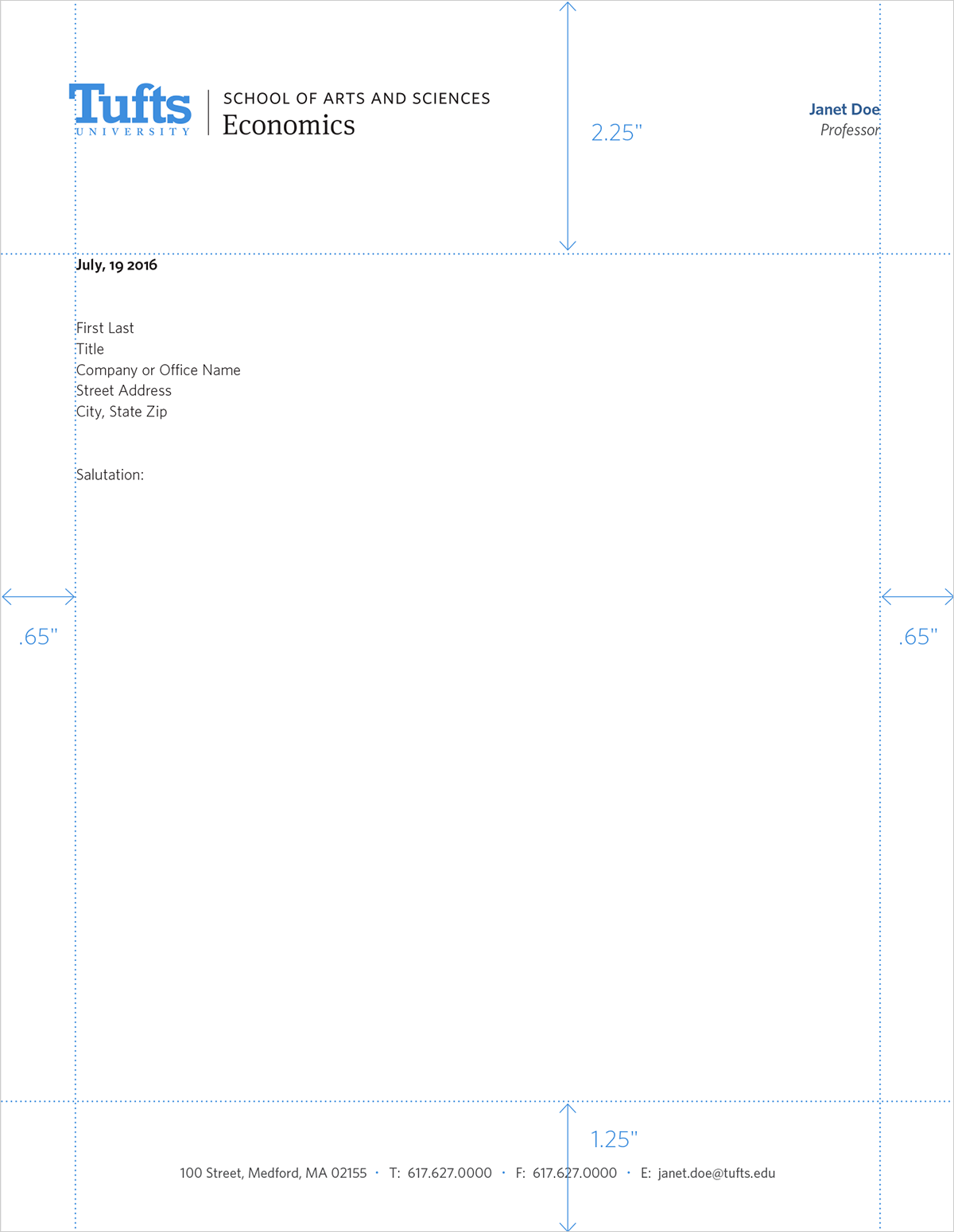 Envelope
Address on number 10 envelope (4.125" x 9.5") should be appear as shown, 4" from left and 1.75" from top, but not fall below 7/16" from the bottom.
Oversized 9" x 12" and 10" x 13" mailing envelopes are available to order.
Business Cards
Positioning of elements on Tufts business cards (3.5"x 2") is demonstrated below. The business card back is recommended, but not required.
The paper stock for business cards is Mohawk 80 lb. Strathmore Writing Wove Bright White Cover, 30% PCW (post-consumer waste) recycled.